Entertainment at Les Truffières campsite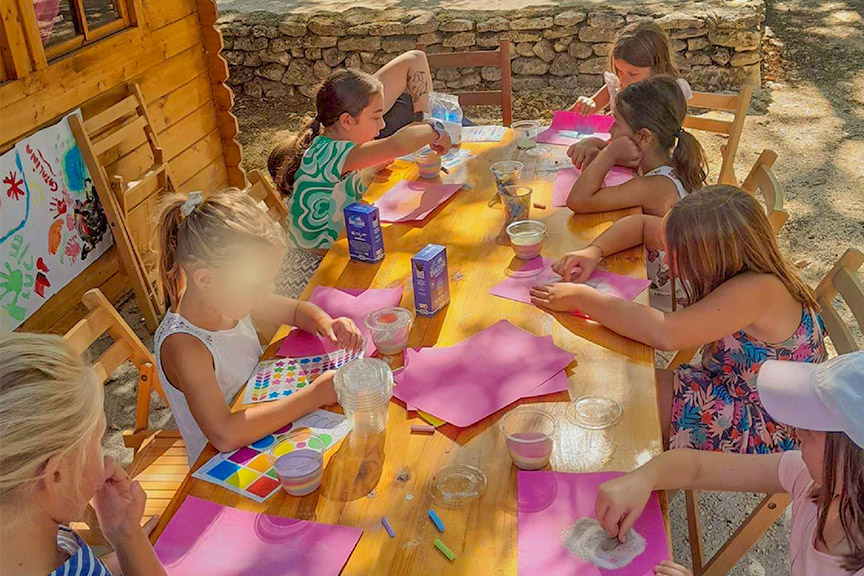 At Camping Les Truffières in the heart of the Drôme Provençale, Célina and Brendon do everything they can to make your stay a success!
Mister Flower at the kids club in the Drôme
Parents of children aged 4 to 12, don't worry, we have plenty to entertain your children!
In the morning, a children's club entertains your children: treasure hunts, adventure courses, creative activities, painting or coloured salt… The children will create wonderful memories with their 10 fingers. The ball games or the mythical Koh-Lanta will allow them to expend their energy and their thinking will be put to the test with the famous treasure hunt or the photo rallies.
A complete programme to keep your little ones busy and entertained from Monday to Friday from 9am to 12pm. These activities are supervised by trained professionals and are suitable for all ages and languages.
You can then easily go for a walk on the weekly market of Grignan or enjoy a ride on an electric scooter with our partner while your children have fun at the kids club. Our partner will be happy to show you the vineyards, truffle fields and spots offering spectacular views of Grignan and the surrounding villages.
Family entertainment at the Grignan campsite
The key words at Camping Les Truffières are family, sharing, meeting and happiness. You will be able to combine all these words by participating in the intergenerational activities in the afternoon.
From Monday to Friday, follow the programme and get ready to win the water polo/water volleyball match or the popular petanque competition. It seems that you already earn points by participating with a child and that there is a reward for doing so. A rich and varied programme of activities to keep you busy, presented at the welcome drink and displayed in several places in the campsite.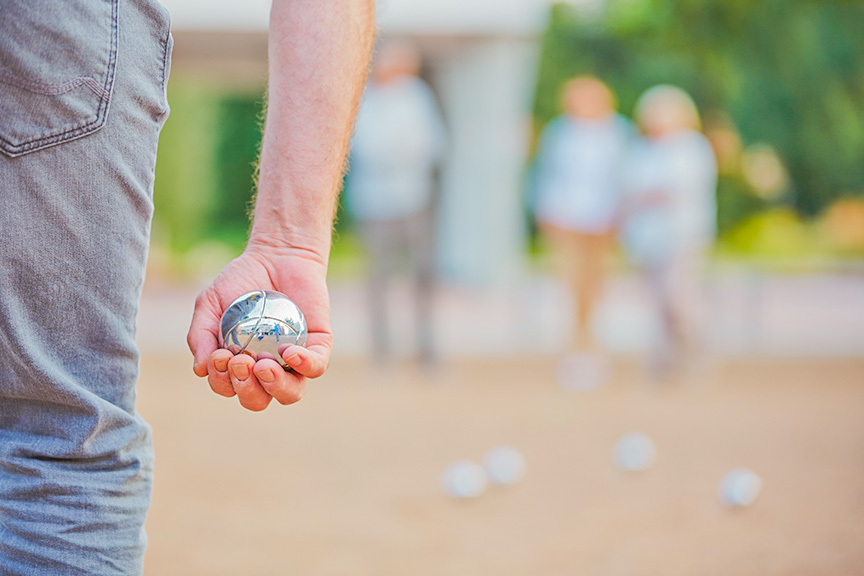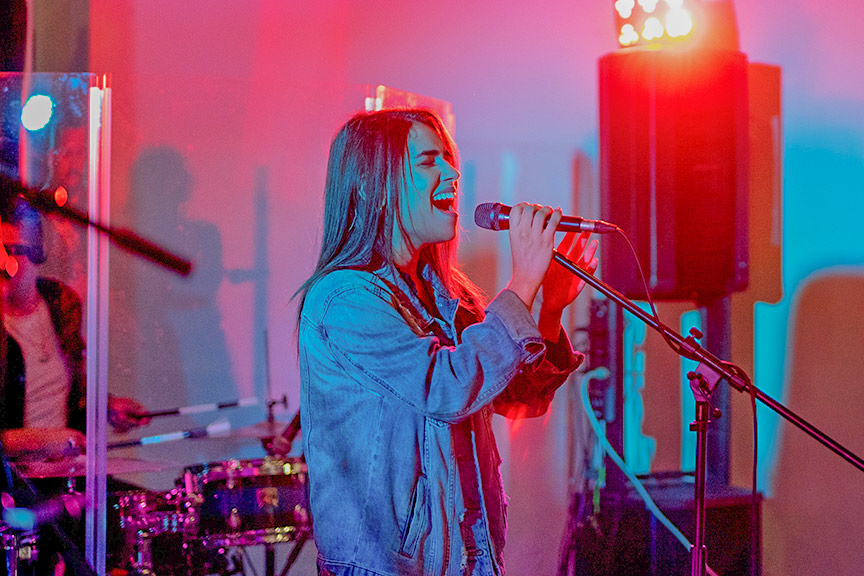 Your summer will be lively
Every day, find something to liven up your summer evenings. On Sunday, the welcome drink invites you all to have a drink together to discuss the events and important information to know. Discover the local producers, enjoy the swimming pool until nightfall or treat yourself to the chef's special evening, at Les Truffières campsite, everything is in place to fill up on activities.
Liven up your parties
In the evening, treat yourself to the chef's special evening, which offers a unique but convivial dish every Friday. You can also enjoy a musical concert that will certainly get you in the mood to dance. And if you want to do more, the campsite is the starting point for short and long walks or bike rides.
Come and enjoy a convivial and festive moment by participating in the Tuesday concert. Talented artists who are sure to make you want to sing and dance.
Flower camping Les Truffières offers you new activities for the 2022 season:
Camping evening: Come and enjoy a convivial evening together…
Musical or show evening to delight young and old.
Every Friday, it's mussels and chips night.
We also organise concerts and themed evenings for young and old throughout your stay, to keep you entertained… while respecting the tranquillity of the campers.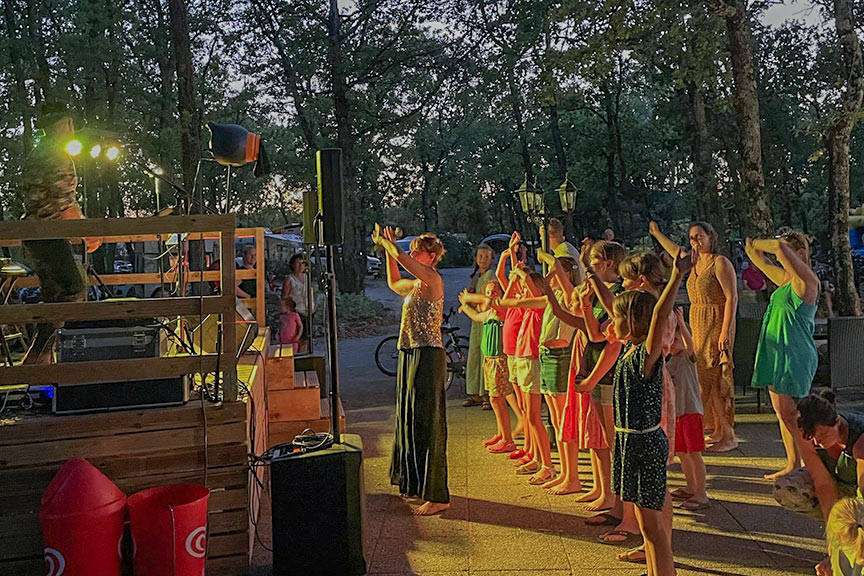 What do our customers think of the animations?
Bastiaan K.
We had a very pleasant week's holiday in a Nature mobile home. The table tennis table is illuminated so that you can play for a long time. In my opinion, there are enough activities and play opportunities for young and old. Our son (15 years old) enjoyed the pool, the games and the table tennis the most. The petanque competition is also highly recommended, I learned a lot from the French participants. Thank you very much!
Mery P.
Hi, I spent 3 weeks in this little campsite with my kids and they had a great time: various activities, swimming pool, children can run around safely, small party organised. The owners are warm, welcoming and very friendly, I hope to come back again, Catalina sends you a kiss and especially to the mascot, thank you again for not changing anything
Annelise T.
This family campsite is a great discovery! We had a pleasant stay. The facilities are clean and well maintained. The pitches are spacious, the pool very pleasant and there are plenty of games for children! Finally, another strong point of the campsite: the activities with Clément and Déborah who helped to make these holidays unforgettable for our children! Well done to you, we will be back with great pleasure!
Discover our services, our restaurant and our pool!