Drôme Provençale Campsite
– Les truffières
Célina and Brendon are pleased to welcome you to Camping Les Truffières in Drôme Provençale in one of the most beautiful villages of France, Grignan. With its 87 shaded and quiet places on 2 hectares, come to spend beautiful vacations in Drôme Provençale, at the door of the enclave of the popes and the Vaucluse.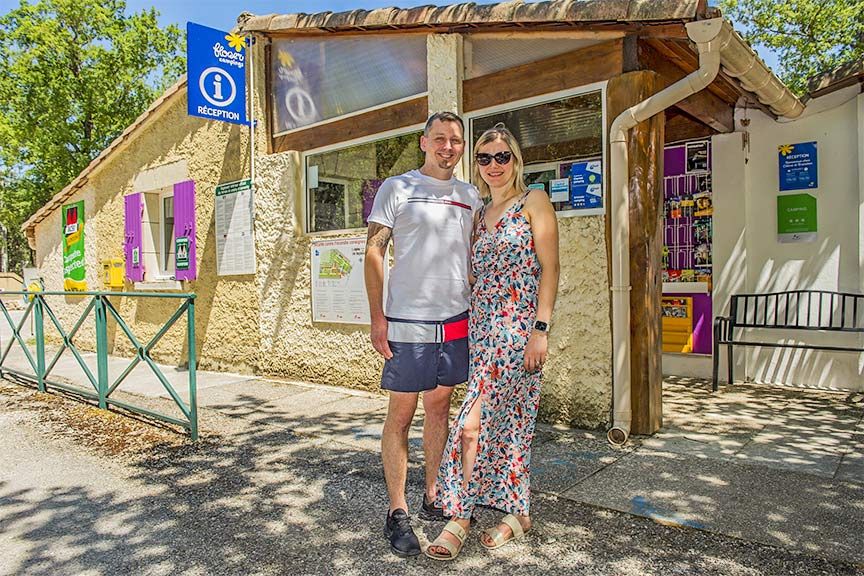 At Camping Les Truffières in the heart of the Drôme Provençale, Célina and Brendon do everything they can to make your stay a success!
Provence, a sure value
For your vacations, we propose you a very well equipped 3 stars campsite, a campsite with a heated swimming pool, a campsite which proposes attractive prices and always with a great comfort.
Choose from our different ranges of pitches: comfort pitches with various sizes up to 100m2, privilege pitches with beautiful mountain views or our Prenium Freecamp pitches, new in 2023, which have a personal chalet with kitchen and bathroom facilities. The vast majority of our pitches are shaded, spacious and equipped with 10 AMP so that you can be comfortable during your vacation.
The sanitary block has been recently renovated. Enjoy spacious showers, individual cabins, modern sinks, and a family cabin equipped to enjoy a relaxing time with your children.
We have also put at your disposal a PMR cabin for the comfort of all.
For the pleasure of children and adults, you can enjoy a horseback ride at 20 m from the campsite, an accrobranche course at 10 km and the river Lez de Grignan or the Ardèche at 20 km.
You like to discover local products, you will have an incredible choice with the local craftsmen of the Drôme provençale. You can discover some of them during the producer's market on Mondays at the campsite. We will also be happy to provide you with information.
Our campsite is located in Grignan with its famous Château de Mme De Sévigné, it is close to A7 Montélimar, Nyons, St Paul 3 Châteaux, Orange, the Ardèche.
We have Wifi in the whole campsite. Our campsite is easily accessible and flat on all its surface allowing the access to the persons with reduced mobility.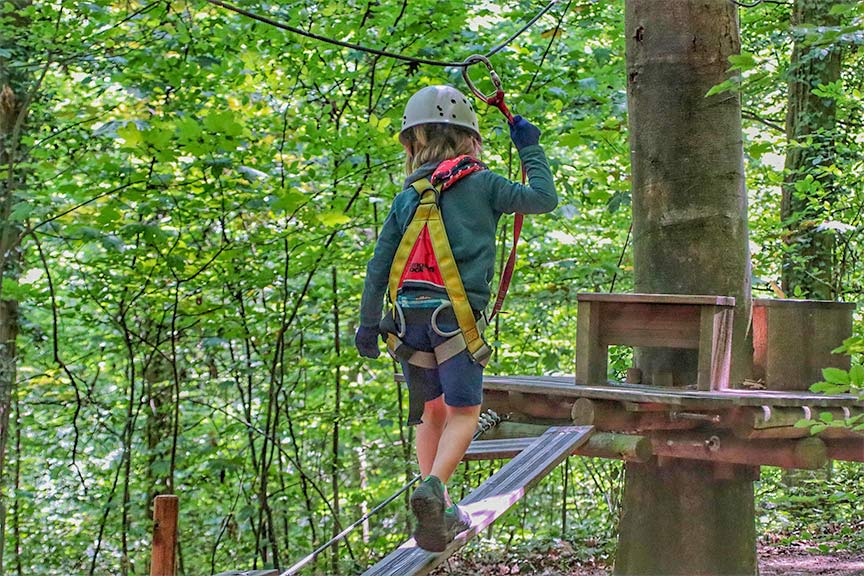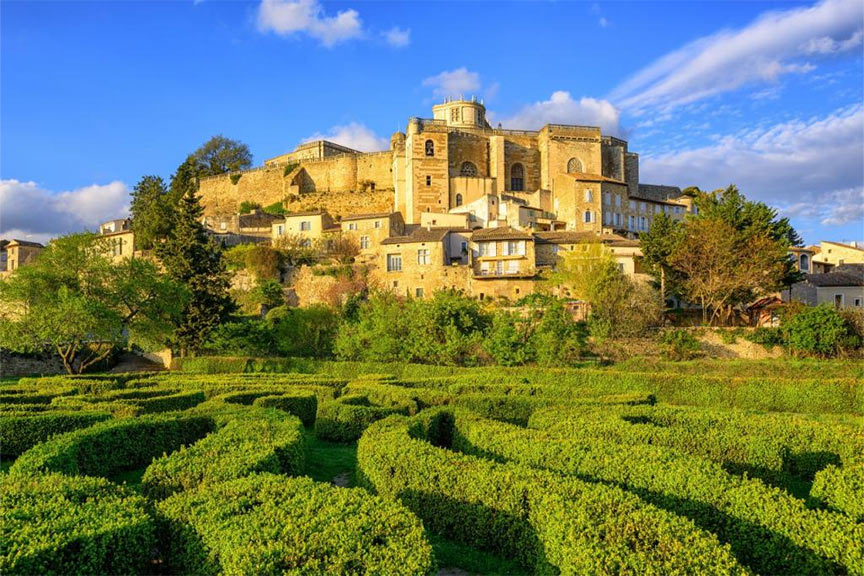 Everything is nearby for YOUR HOLIDAYS!
The village of Grignan is located only 1km from Flower camping Les Truffières and can be reached on foot or by bike in complete tranquility. You will find at your disposal :
Provencal market on Tuesday
Stores
Tourist office
Bakery
Restaurants & bar
Supermarket at 1 km.
And enjoy also the night activities of the castle of Mme De Sévigné, the night markets in the surrounding villages and the summer atmosphere thanks to the numerous animations, terraces of the cafés or restaurants of our village of Grignan.
But if you hesitate to put up your own tent, we also propose our standard bungalow without sanitary facilities or the Kenya lodge tents to have more comfort but preserving the camper experience. The choice is yours with a variety of quality rentals.
The Drôme provençale is ideally located in the south of the Rhône Alpes region, an enchanting place to spend a vacation, a weekend or a simple night in a friendly campsite like ours!
With its landscapes of vineyards and lavender, its perched villages and its many local activities and tourist attractions, you will have an unforgettable stay. Camping is a great way to immerse yourself in the local culture and enjoy the wonders of Drôme Provençale.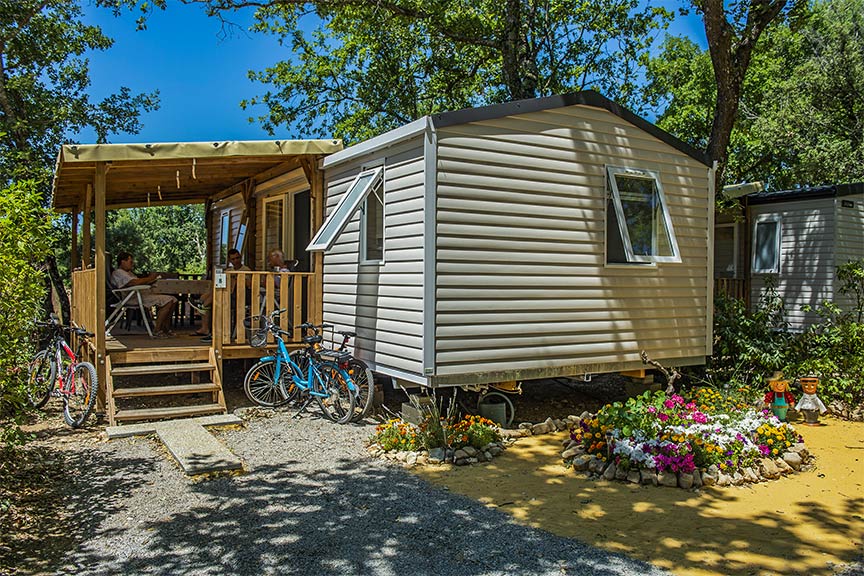 Flower camping Les Truffières : more than a three stars camping
There are many campsites and rentals in this area but let us explain why your stay at our campsite will be idyllic.
Under the auspices of the Mont Ventoux, in the heart of the Drôme Provençale, we offer a calm and family atmosphere. The pitches of our campsite, whether for tents, camper vans or those of our mobile homes offered for rent, are spacious and above all shaded by hundred-year-old truffle oaks.
Whatever your vacation preferences, you'll find something to suit you.
On the two-hectare estate, we offer a variety of accommodation options to suit all budgets and accessibility. We have modern facilities and green areas for guests to enjoy their stay.
In a friendly atmosphere, we are fully committed to providing superior customer service and ensuring customer satisfaction.
And if you want your stay in Drôme Provençale to be more unusual, our XL lodges "KENYA" are made for you.
Our heated swimming pool is a delight for young and old alike, whatever the weather. With its spacious terrace and its paddling pool ideal for the little ones, this mini-waterpark will delight everyone.
Numerous animations, activities and services are proposed in our three star campsite. Always with the goal of creating a welcoming and peaceful space. Whether you are in a tent or a mobile home, we want your vacations to be a time of calm, relaxation, but also of fun and conviviality.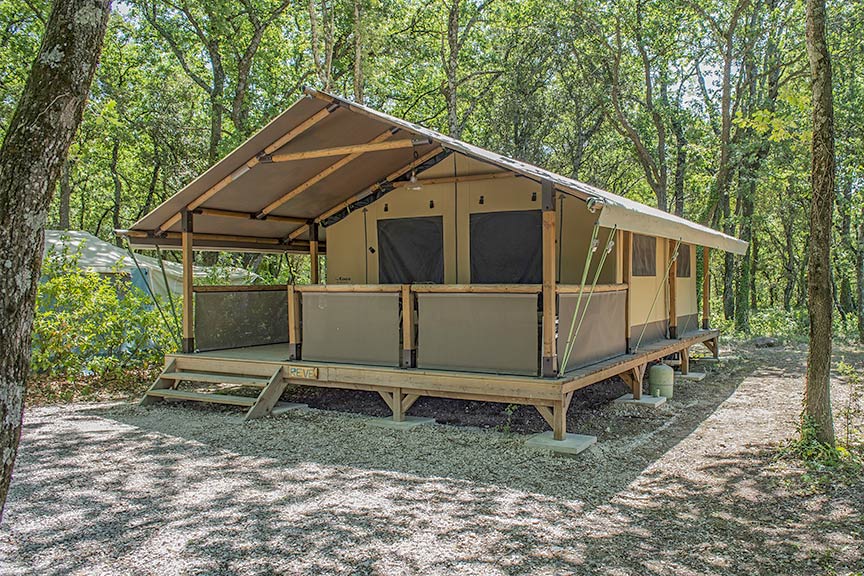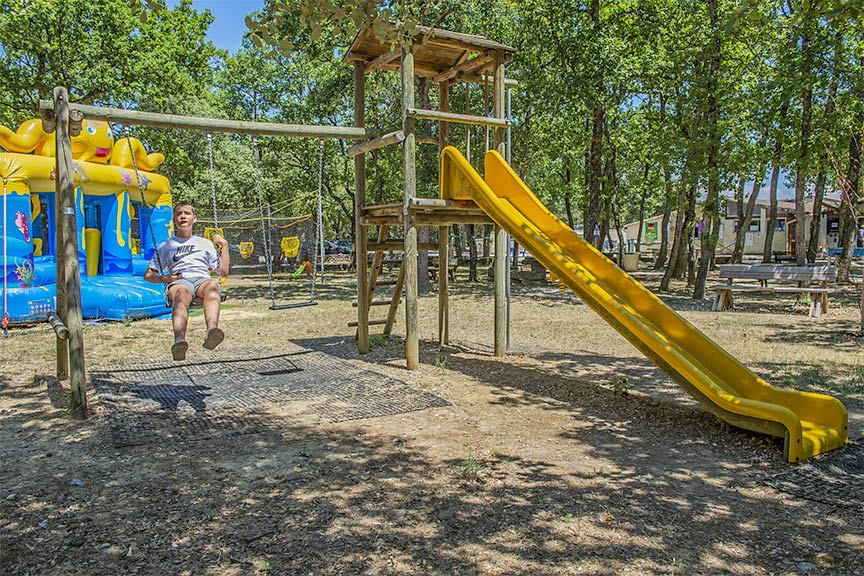 We also preserve the link with the outside world with a WIFI connection possible on the whole campsite.
The restaurant and bar make your stay easier by avoiding cooking. Entertainment is offered, including a musical evening each week where the spotlights blend with the stars of the Drôme.
Children are not left out: our campsite offers them play areas, but also a children's club available every morning from Monday to Friday with sports and creative activities.
Look at the opinions of our visitors: they are unanimous. Our little corner of nature is enchanting, our welcome excellent, our activities nice, our pool pleasant and the quality-price ratio well above that of other campsites.
1. The Drôme provençale : stars in your eyes !
Located at the gates of the Vaucluse, our 3 star campsite allows you to enjoy the richness of the Drôme provençale.
2. The Drôme provençale, land of culture
Cultural richness, obviously in this region of France rich in history, with the famous village of Grignan and the villages symbols of Provence. The famous perched villages : Montbrun-Les-Bains (50km), La Garde-Adhémar (11km), Le Poët-Laval (27km) or the village of Grignan at km from the camping. Discover magnificent castles and churches that bear witness to a varied past.

And why not take advantage of your stay in Drôme Provençale to visit Avignon and its famous bridge? Or go further back in the history of the region by enjoying a bath in the river not far from the Pont du Gard or the fabulous replica of the Pont d'Arc cave, known internationally as the Chauvet cave (55km).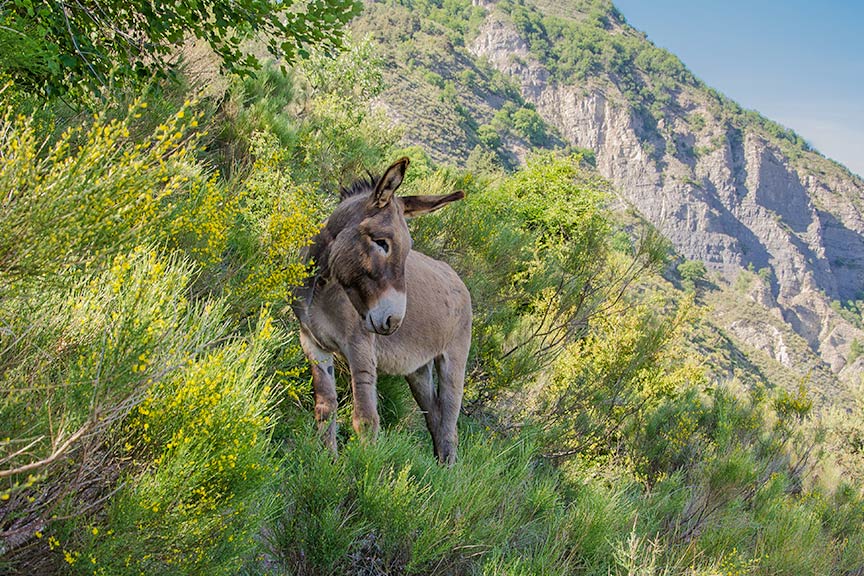 3. The Drôme Provençale: a wealth of delicacies
Gourmets also particularly appreciate our campsite: the local flavors of the Drôme provençale are numerous and within reach. And take the time, during your stay, to visit the local producers within walking distance of the campsite: olive oil, wines, cheeses, lavender, etc. We also organize a local farmers' market on Mondays in July and August.
4. The Drôme Provençale : for nature lovers
The nature of the Drôme Provençale has many surprises in store, and the campsite itself is one of them, being in the heart of a forest of truffle oaks bordered by fields and a wood. Depending on the location, you can admire the Mont Ventoux, the famous "giant of Provence, the highest point of the Vaucluse mountains". We will be able to direct you towards the marked hiking trails, the nearest kayak river descents such as the Ardèche, and other horseback rides. We also have partners for mountain bike or electric scooter rentals to visit the village of Grignan.
A swim in a lake, a paragliding flight or a game of golf ? The region of the Drôme provençale has all the attractions for lovers of nature, sports and sensations.
As you can see, the Drôme Provençale offers many possibilities of discovery and Célina and Brendon, the managers of the 3 star campsite Les Truffières, know the region very well and are in direct contact with the Tourist Office, a real database of information about the region.

So don't hesitate to book your pitch or your mobile home in our campsite. With friends or family, you will leave delighted with your stay in Drôme Provençale, jewel of the Rhône Alpes region. The proof? Many of our clients renew their rental every year for the vacations.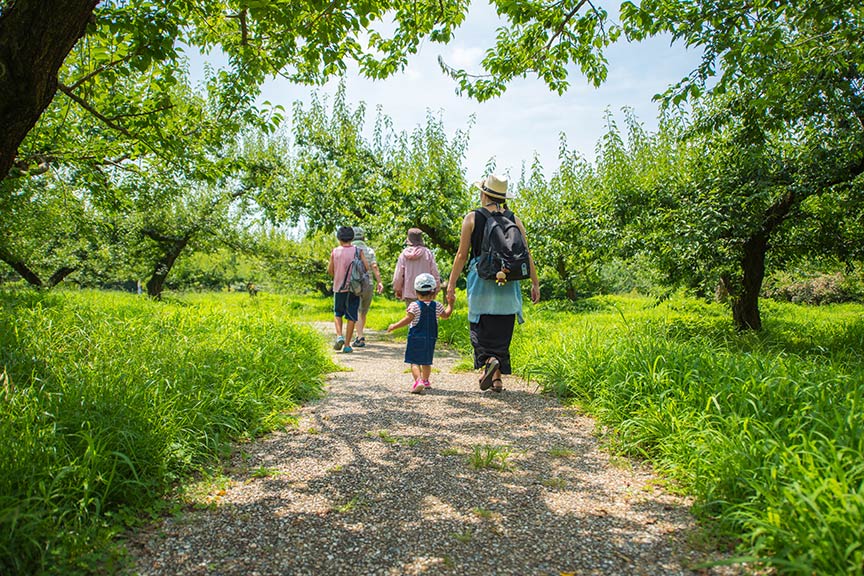 Discover our services, our animations and our swimming pool!